The Slack integration allows you to get notifications about new Pausly sessions directly inside Slack. Note that Slack integration is a Pausly Pro feature.
If you are an organization admin, you can add the Pausly integration to your Slack workspace:
Add to Slack
Once you added the integration, it will guide you through linking the integration with your Pausly organization.
Features
The Slack integration allows all members of your team to receive individual notifications when sessions are created by their friends or colleagues. You can also create a Slack channel where notifications are posted whenever a Pausly session is created for your organization.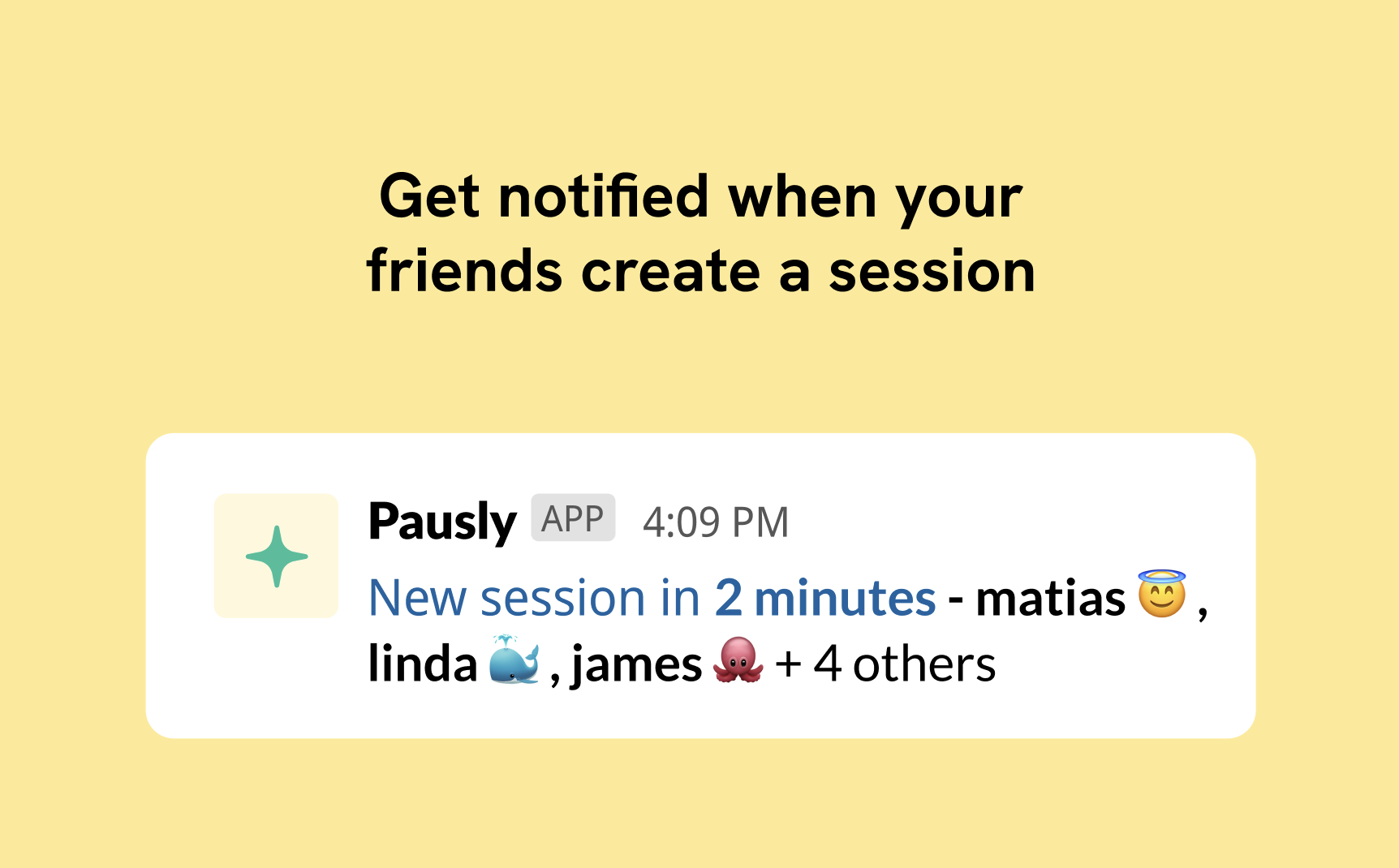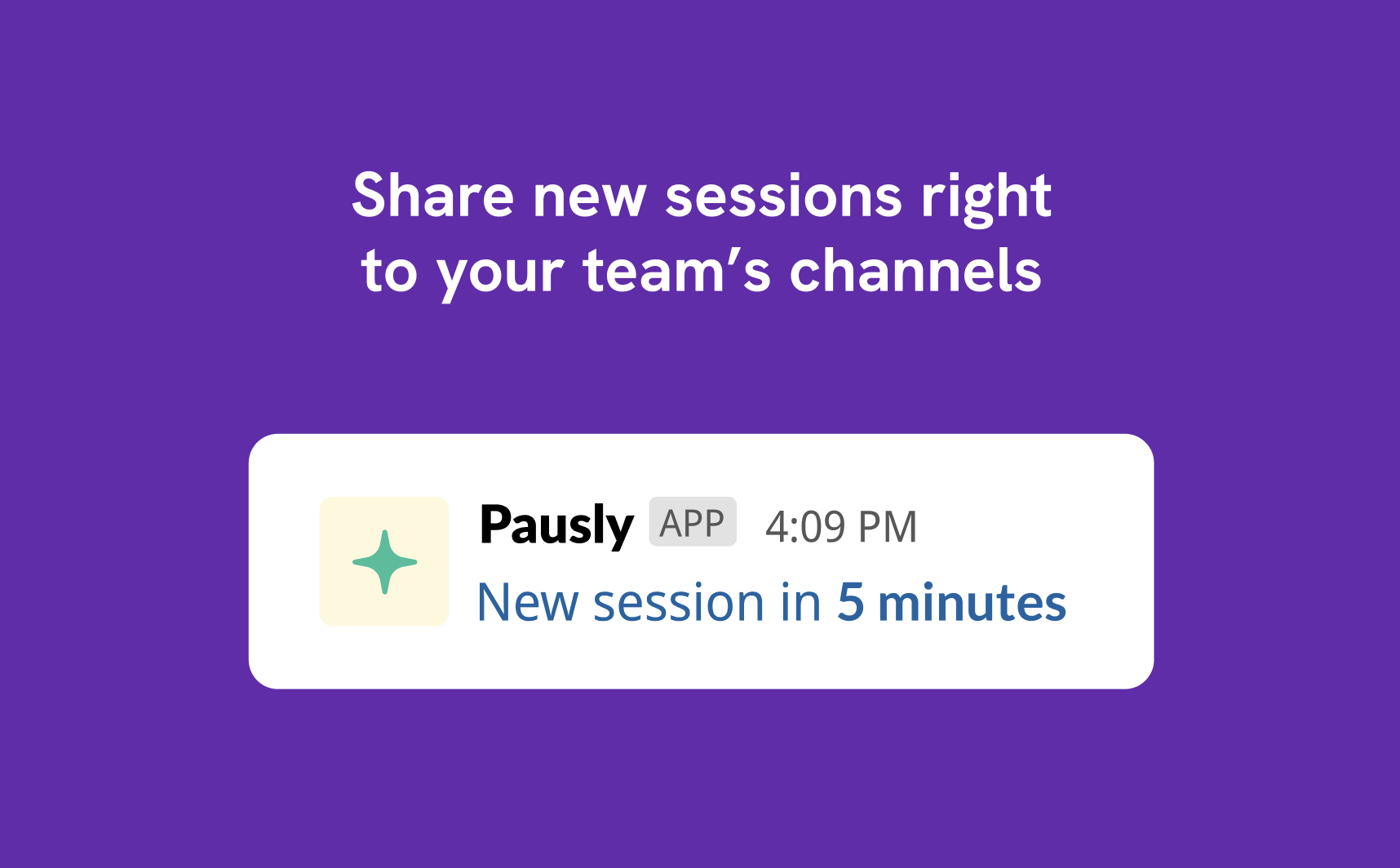 Last edited: Monday, May 29th, 2023, 09:36