Microsoft Teams integration
If you have a Pausly Pro account, you can use the Microsoft Teams Pausly Bot. Once the bot is installed, you can configure it so it will send notifications to your team channels and users when a new session is created.
Inside of Microsoft teams, go to the Apps page and search for "Pausly". You can then install the app directly from there. The app will guide you through the installation process.
Features
The Microsoft Teams integration allows all members of your team to receive individual notifications when sessions are created by their friends or colleagues. You can also create a group channel where notifications are posted whenever a Pausly session is created for your organization.
You can also start sessions directly withing Microsoft Teams complete sessions right withing Microsoft Teams without leaving the app.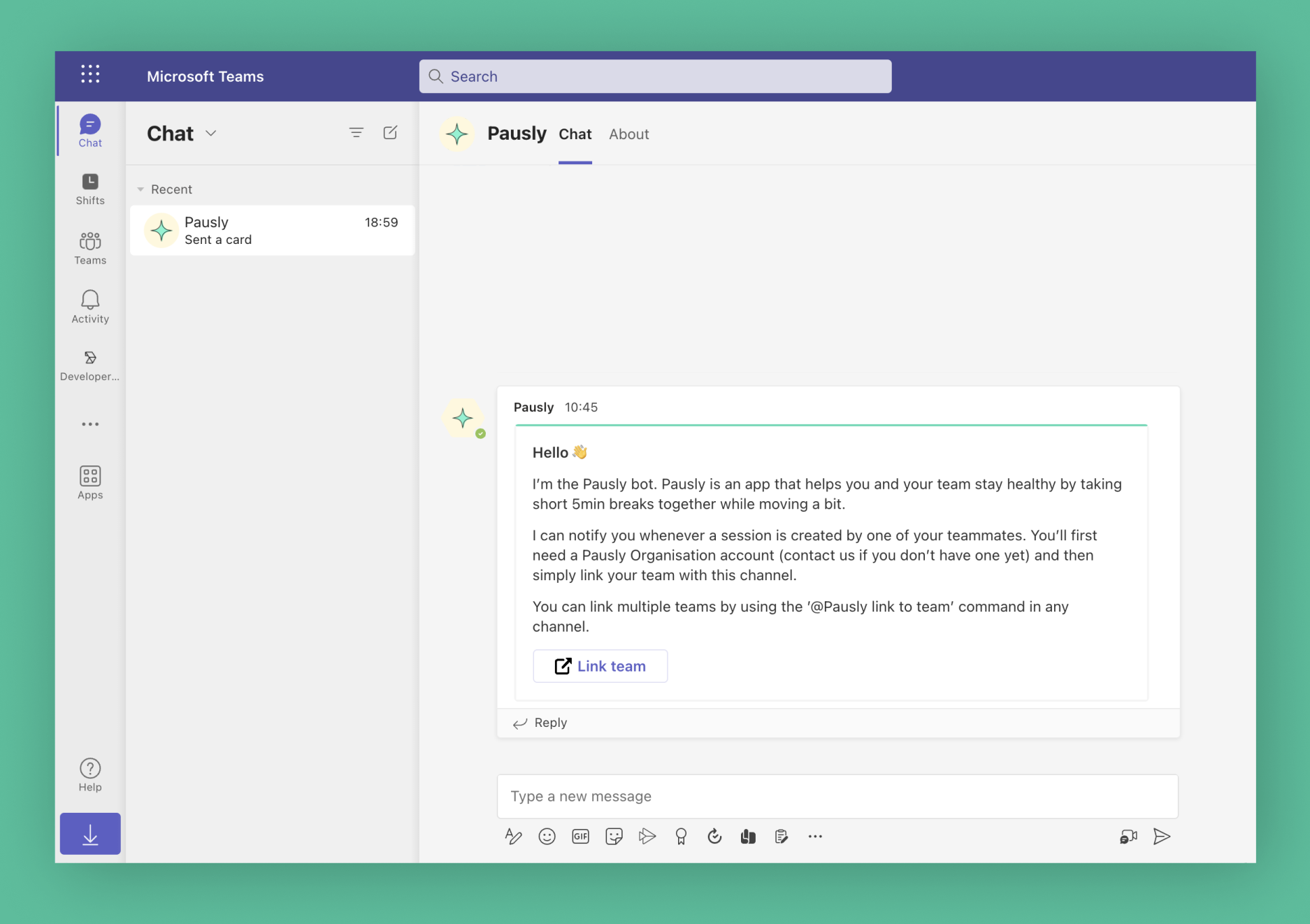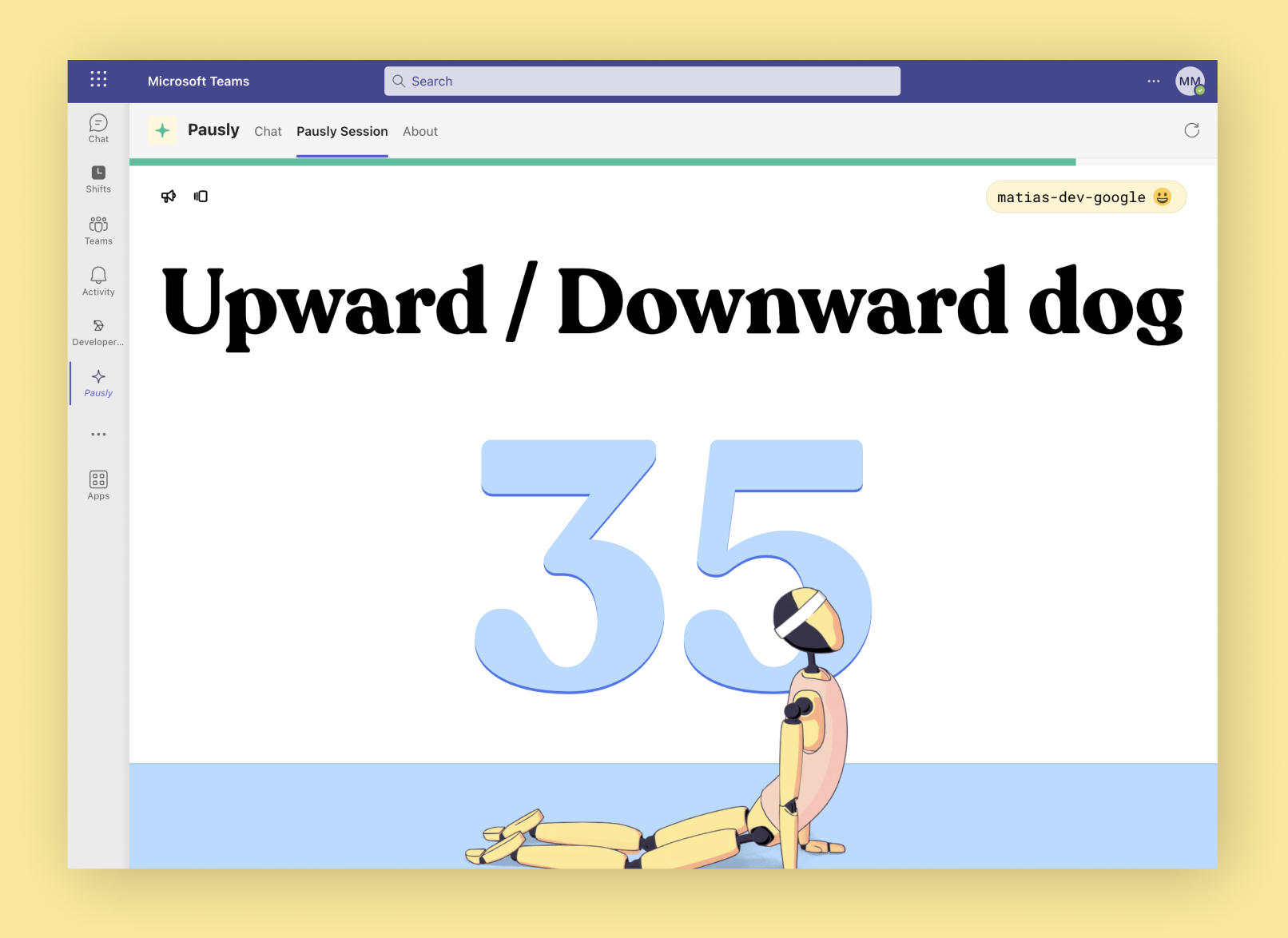 ---
If you don't have a Pausly Pro account yet or have any other questions, please contact us.
Last edited: Friday, May 26th, 2023, 15:37