What's new in Pausly, April 2023
Tuesday, April 11th, 2023, 14:12
March was a busy month, so let's get right to it.
Poses
Probably the most obvious change last month has been the introduction of poses! In addition to head & body accessories, you can now also get poses after a session. These poses can be "equipped" like any other outfit, and will be visible on your profile page.
When you start a session, others will also see your outfit and your pose on the session page.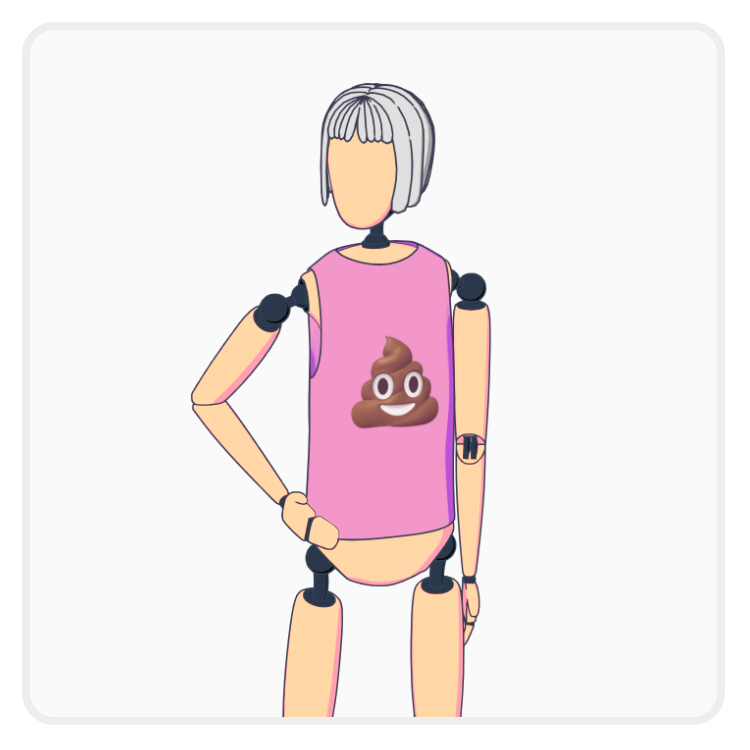 Microsoft Teams integration
We spent a lot of time on company features this month, and have nearly finished the Microsoft Teams integration. This includes completing sessions as well as creating new session right inside Microsoft Teams.
Slack integration
We are also actively working on Slack integration and plan on finishing it this month.
Companies page
We have added a companies page, where you can learn about the benefits of using Pausly in your company, and what you get with a license.
Plenty of design updates
As usual, we try to continuously improve the overall appearance of Pausly. This month there quite a few changes.
New logo
We introduced a new logo and fully embraced the star.

Overall design improvements
We made everything a bit more cohesive by making the buttons fully rounded, overhauling the footer menu, and working on the way outfits and poses are displayed.
Emails
We completely overhauled the look of our emails! They look quite dashing if we dare say so ourselves.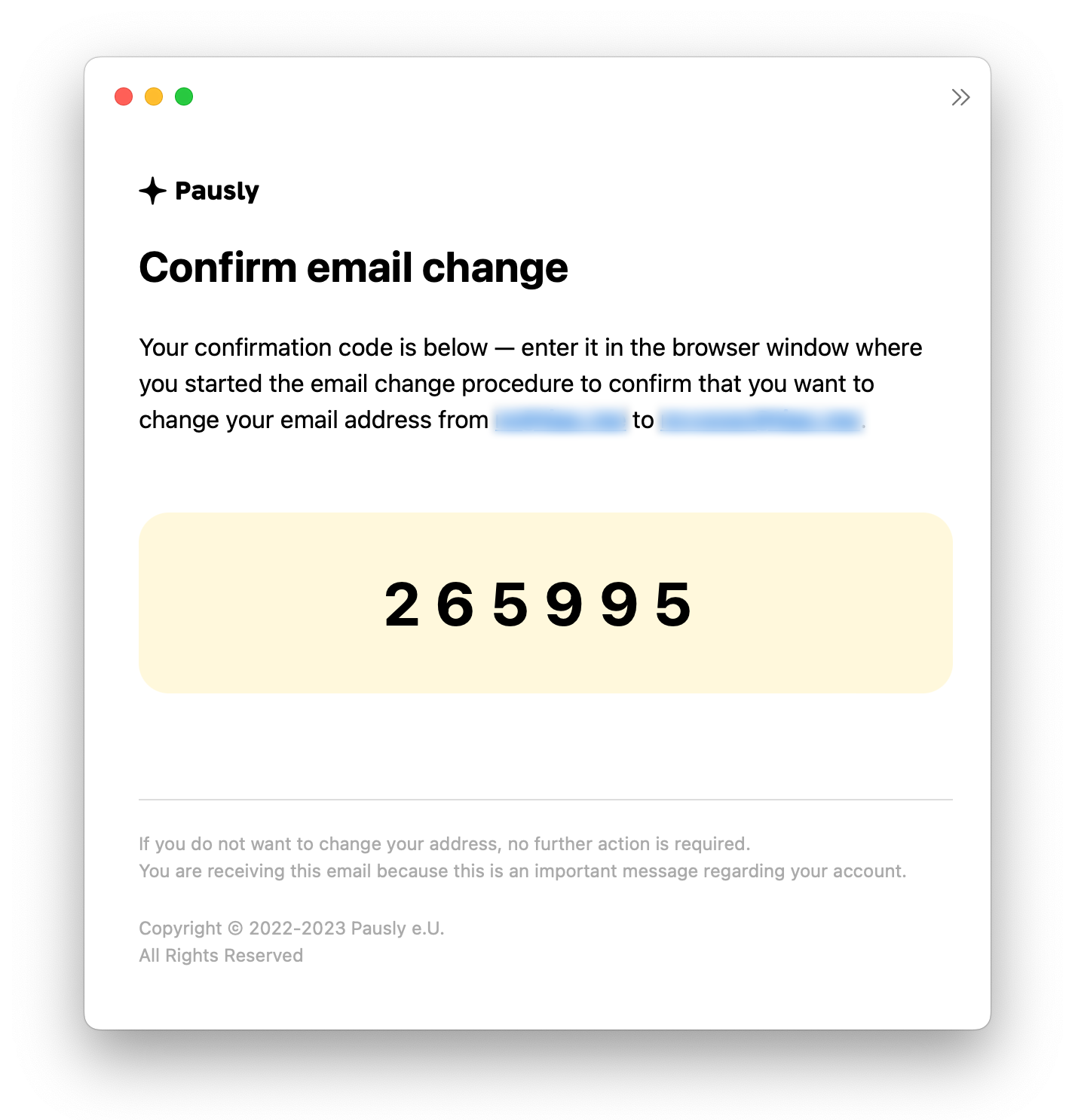 Confirmation codes instead of links
As can be seen in the screenshot, our registration and authentication emails have also been changed to use codes instead of links.
This resolves an issue with email servers that open links (to check for malicious content), invalidating the links in the process.
Streamlined experience
We have spent some time to make sure that redirects during the registration and authentication process behave better. This means that when a user lands on page where they need to authenticate, they'll end up in the same place after they finished registration or authentication.
Better performance
We have worked on the performance of the app. We now selectively render some pages near our database, some pages on the edge (close to the user's location) and some pages are pre-rendered altogether.
We also make use of something called ISR (incremental static regeneration) which is what allows us to pre-render the blog pages, while still being able to edit them without redeploying our whole app.
Improve overall quality of images
We have also switched image provider which means that the images should now load faster and look better.
---
We hope you're as excited as we are about these changes. Because we spent quite some time working on company features our goal is to focus more on the general features of Pausly during the coming weeks.
As always, thanks for reading and happy pausing!