What's new in Pausly, July 2023
Tuesday, July 4th, 2023, 13:06
Although the summer months are a bit slower than usual, we introduced plenty of changes and features last month. We hope you enjoy them as much as we do.
Pausly Pro features
We continued adding features for our Pausly Pro customers.
📈 Stats
You can now see basic stats on a company page: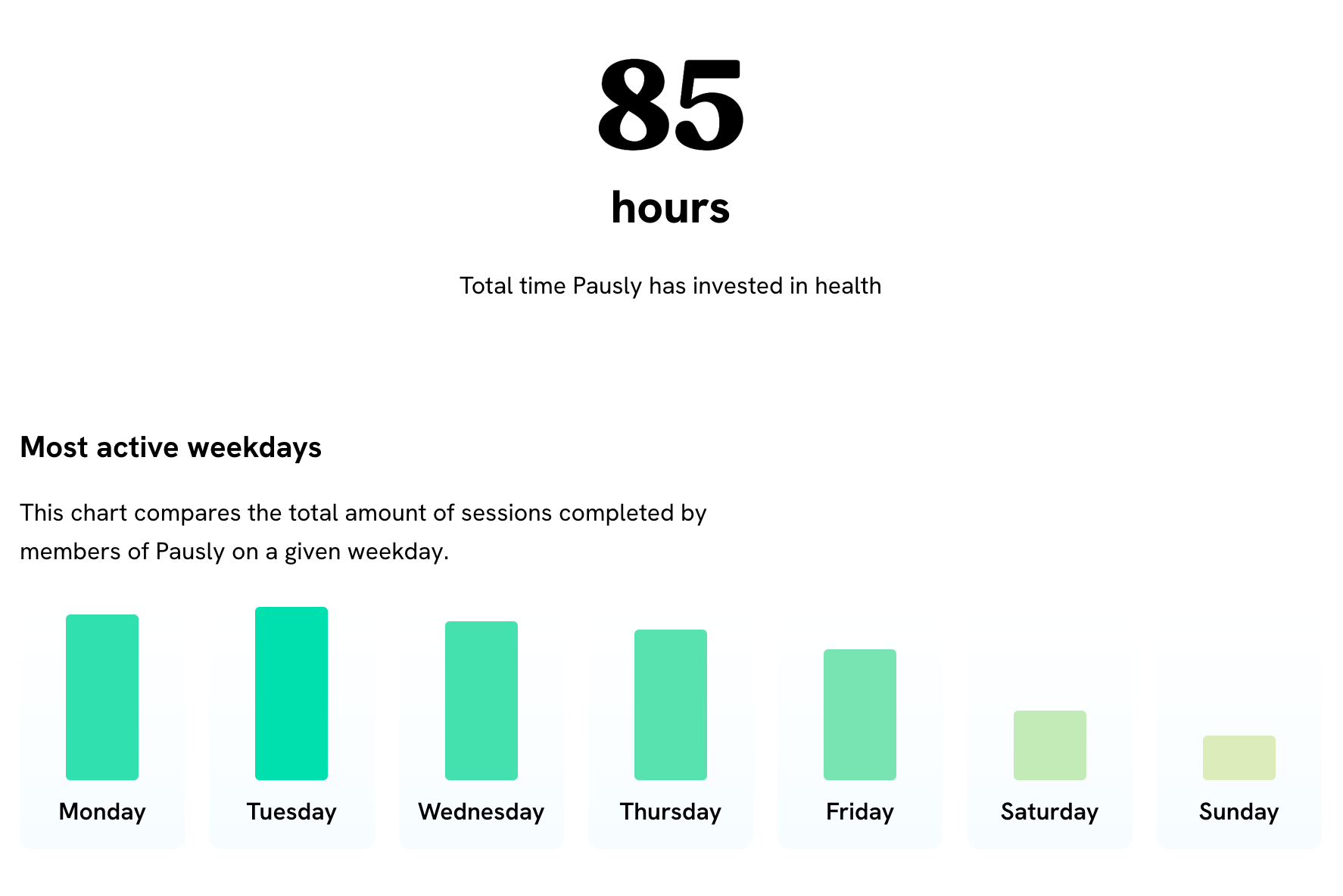 We will continue adding more interesting data here, but are very careful to make sure we don't invade the privacy of any users.
👥 User management
In addition to that, companies can now manage their members. That includes designating other administrators, as well as adding and removing any other member.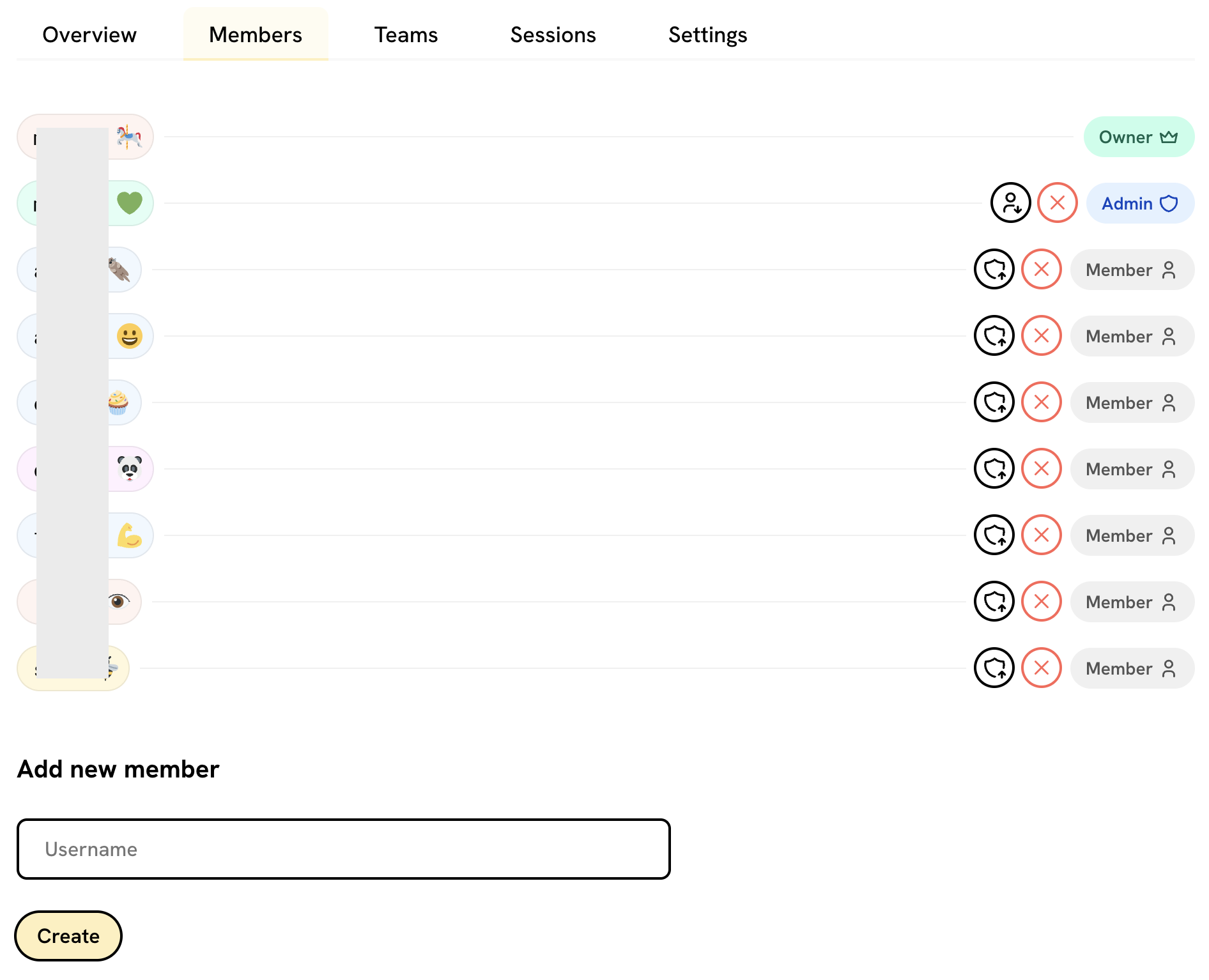 🗓️ 4-day workweek
More and more organizations realize, that spending more hours at work often does not result in an increase in productivity. That's why it has become increasingly common for companies to adopt a 4-day workweek.
We believe that this is a great idea, and are now making it possible for organizations to set an additional weekend day (Monday or Friday). This means that their coworkers can maintain a streak, if they only do Pausly sessions at work in a 4-day workweek company.
Exchange individual exercises
We have offered alternative movements since the beginning of Pausly. But until now you were only able to exclude broad categories of movements (like floor movements, or include only movements suitable while sitting).
We were hesitant to add more fine grained control for quite a while because we think that it's important to execute the movements that we don't like as well, but it's just a reality that different people have different restrictions in specific environments and we want to make sure that it's as inclusive as possible.
So now there is a "Exclude specific movements" option in the "Alternative movements" box, that allows you to swap specific movements.
🔥 Streak updates
We've made some small changes to our streak system. Read all about it in our Minor tweaks to the streak system blog post.
New streak flame achievements
Since we worked on the streaks, we decided that it's time for new achievements that reward the collecting of streak flames. You can check them out at the bottom of your profile page.
Minor changes
We added the possibility to start a session in 3 minutes as well.
Fist bumps can now be initiated from the left and the right. No more awkward lonely fists.
We fixed an issue where scrolling stopped working after a session.
---
Stay healthy, happy pausing!